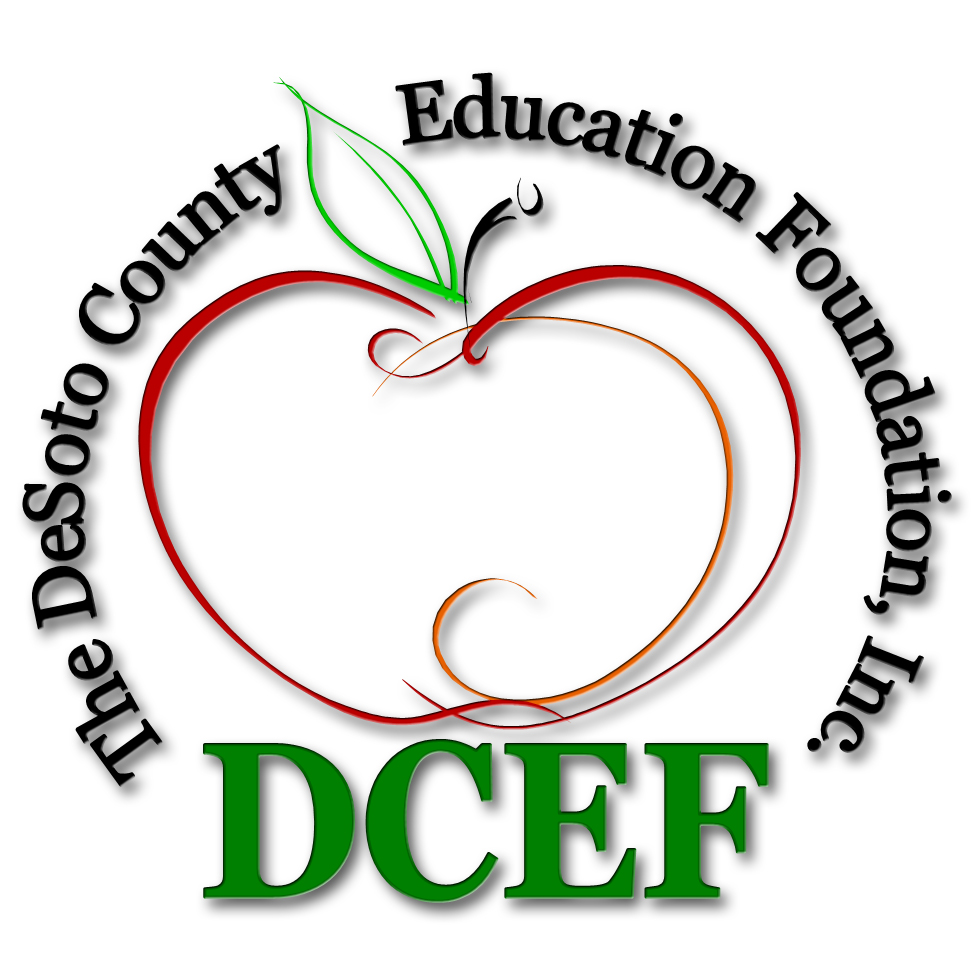 The DeSoto County Education Foundation is an independent not-for-profit organization which works to assist the School District of DeSoto County in the education of our children. DCEF does this by creating support venues and partnerships with individuals, local business and other charitable organizations and provide direct financial support and community involvement to DeSoto students and classrooms.
We encourage you to work with us!
You can learn more about the DeSoto County Education Foundation by visiting our website, DeSotoEducationFoundation.com.
Have questions? Want to help? Email the Executive Director, Martha Jo Markey, at Director@DeSotoEducationFoundation.com.