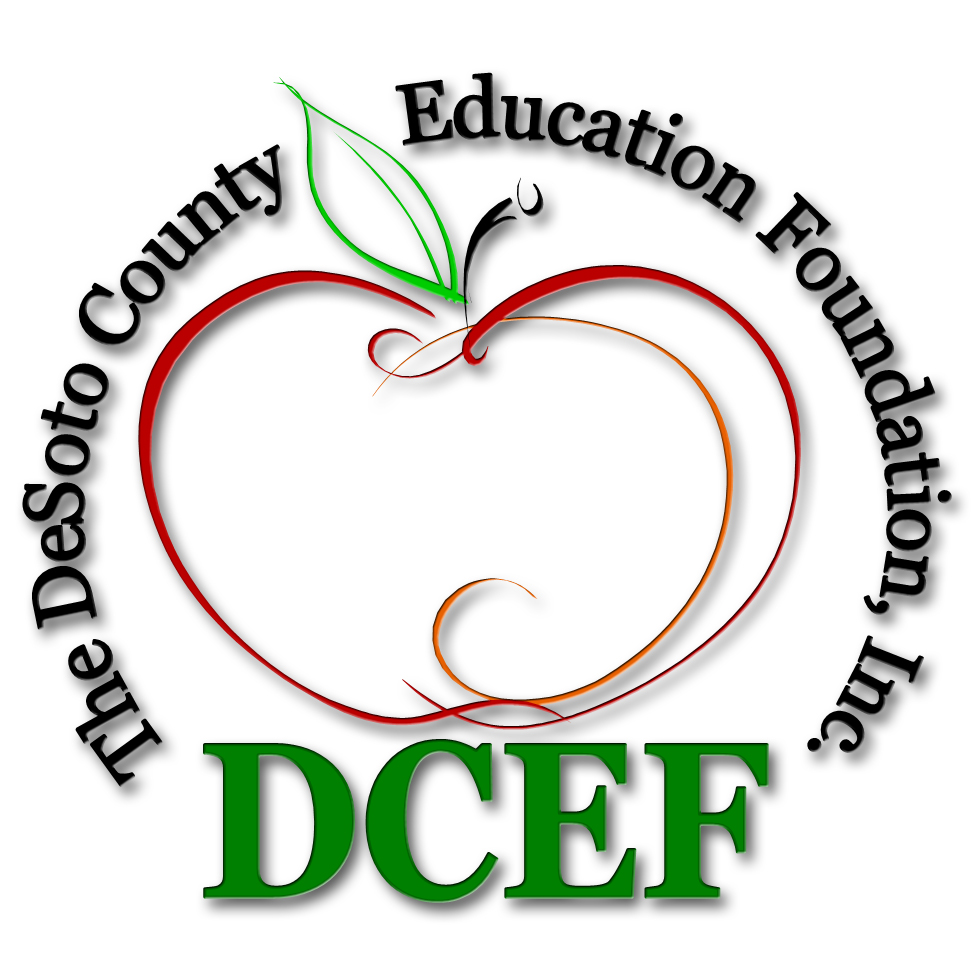 The DeSoto Education Foundation, Inc. website has moved. Please visit us at:
The DeSoto County Education Foundation (DCEF) is an independent, non-profit community organization that supports enhancement programs in the School District of DeSoto County. The foundation is a separate entity from the DeSoto County School Board, and all decisions are made with the input and direction of the Foundation's Board of Directors. This Board is comprised of community members who volunteer and are dedicated to providing the leadership to implement those projects that will benefit DeSoto students and the greater community at-large. The goal of DCEF is to acquire and distribute resources to DeSoto County Schools that will enhance, enrich and supplement learning opportunities for its students, staff and community. We achieve this by providing direct support for student development, encouraging staff excellence and creativity, promoting the school district as a center for community learning, and helping to build a strong school partnership with the private business sector.
Visit our website, DeSotoEducationFoundation.com, to learn more About who we are and what we do; Events we sponsor and coordinate; our Impact on the students and educators in DeSoto County; and how you can Get Involved in helping us reach our goal of helping ensure our children are solid learners with the knowledge and skills to be productive citizens now and in the future.